Watch This Video About DCL Logistics: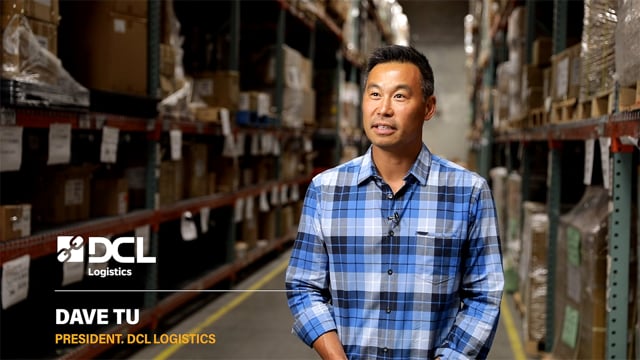 DCL Logistics is a third-party logistics provider who offers fulfillment and logistics services, as well as other value-added services such as kitting, testing, assembly, and customer service to a wide variety of clients – some in consumer electronics, as well as consumer packaged goods, enterprise hardware, health and beauty. Learn more about DCL Logistics.
One of the needs of many eCommerce brands is the ability of their logistics provider to adapt to quickly changing order volume. During promotions, a new product launch, sales, or peak demand—such as the holiday season, when shopping is at an all-time high—daily order volume can double or triple what is seen during the typical off-season day.
Having a 3PL with the tools to adapt to this very normal part of the eCommerce business is key. Quality fulfillment (products sent out accurately and on time) is directly correlated to high customer satisfaction. So when an experienced 3PL like DCL Logistics looks for ways to keep their customers happy, they look to their automation tools to help them scale up, or down, with only a moment's notice.
Fulfillment That Scales For Peak Demand And High Order Volume
With years of experience doing fulfillment and value-added services for high-growth eCommerce brands, DCL Logistics has learned how to maximize production during peak demand, but stay lean in the slower periods.
The StreamTech automation lines allow DCL to scale up or down, quickly adding or subtracting pack stations to their fulfillment flow. At each pack station, a DCL employee will ensure the correct products are placed in a box, kitted and assembled properly, and add any pre-specified materials like dunnage or marketing materials.
Due to the unique requirements of each of DCL's customers, this often requires multiple pack stations. The StreamTech conveyance is set up to run through the warehouse alongside the pack stations, where additional stations and team members can be added to accommodate new brands or additional order volume without losing any time or efficiency on the line.
Sortation Helps Achieve Throughput And Accuracy Goals
Delivery times are important for DCL's customers. Having the option for 2-day and same-day shipping is crucial and helps set brands apart from their competition. DCL's sortation systems are set up specifically to meet carrier cutoff times each day.
Sortation takes place at the end of the fulfillment line, after all labels have been applied. DCL works with many different carriers so packages need to be clearly separated by carrier and shipping service. StreamTech's WCS software allows DCL to have a modular system where they can add more carrier stations or take some away, depending on need. This is important as DCL sometimes has retail pickups that may need to be sorted separately for certain days, but not others.
A Complete Solution For A Modern Warehouse
As DCL is in the service business, customizing fulfillment solutions for brands that are pioneers in their verticals is critical to its success. Brands like GoPro, Magic Spoon, maude, and Therabody—these are the types of brands who need to know their customers are going to love each delivery, and every unboxing experience. One of the most important keys to DCL's success has been the implementation of automation technology in modular stages – adding the automation where it can complement and support their existing processes.
"We appreciate working with a company like StreamTech who is a one-stop-shop for many of our automation needs. StreamTech puts together the entire system in their warehouse in St. Louis and then they take it apart and fly it to us and put it together. We have a whole warehouse of their technology: conveyance, sorters, eye sensors, shipping/manifest printers, and all the interlocking parts that connect the system together. It's truly a complete solution for DCL to create quality fulfillment and for our trendsetting eCommerce brands to set themselves apart."
– Dave Tu, President of DCL Logistics
If you are a 3PL provider looking at new ways to automate your fulfillment processes, StreamTech Engineering would be glad to discuss your needs. We can tailor practical automation solutions to fit your unique requirements and allow your operations to scale as your customers' needs evolve.