What Is A Piggyback Label?
Piggyback labels are multi-layer labels that provide flexibility in a wide variety of applications. These are not to be confused with the Duplex Packslip™ label application. The Duplex™ Packslip is a technology that provides for printing on both sides of a label and can automatically be applied to shipments. The top label can be removed to reveal a hidden packslip on the back side. The process is also known as piggyback labeling.
The Piggyback label is printing on only the top layer of the label and allowing it to be transferrable.
Some Of The Most Common Instances That Piggyback Labeling Could Be Utilized
As an action device that can engage a consumer to reply to an offer, choose a gift, or select a subscription. They can increase involvement with a direct mail piece.
When items are too bulky or heavy to be handled easily, removing the top layer of the Piggyback label can be a functional way to access a bar code for scanning at checkout or in a warehouse.
Piggybacks can be utilized on forms to transfer information from the form to another location.
They can also be used as part of a promotion – collecting tokens and applying them to a game board, for example.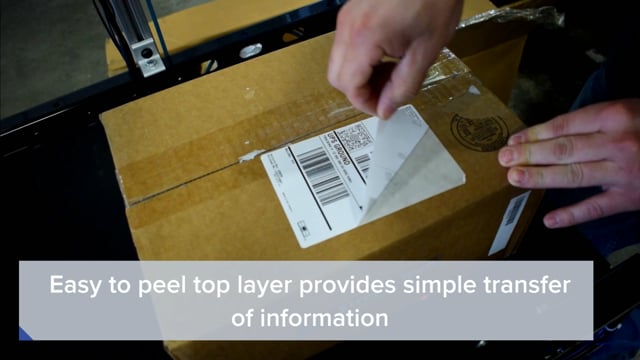 StreamTech has worked on a process for applying Piggyback labels for a customer to provide a place for a return label. This customer's goal is to make the return process seamless for the consumer. The Piggyback label would eliminate the consumer's need to print an additional label to return an item and ultimately save time and reduce costs for the company.
If the Piggyback label sounds like a good solution for your fulfillment operation, get in touch with a StreamTech team member and we would be glad to discuss your piggyback labeling needs.